Concert and Conference Hall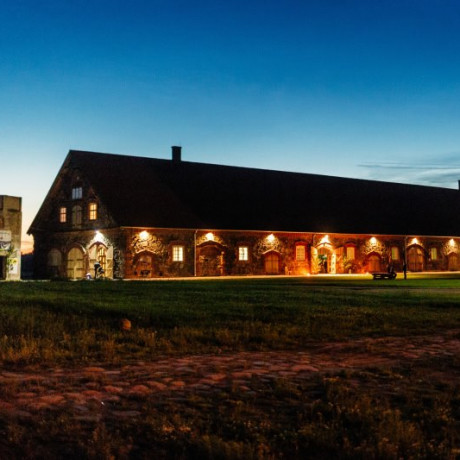 A dairy barn, now called Folgikoda (Folk House), built in 1905, is the largest building of the manor complex. It accommodates a 500 seat hall which is perfect place to host different kinds of public and private events, be it a concert, theatre play or a festival, wedding, corporate gathering or a firm party.
The Folk House and its possibilities:
Perfect venue to host a wedding party for 80-100+ guests
Theatre-style setup allows it to accommodate up to 600 people
With tables and a dance floor the venue fits around 300 people
Really good acoustics, high quality sound and light system and helpful staff
A spacious stage with plenty of room for dancing
Let us know about your wishes by using the form below!